The inventors of Mindset-Driven Marketing.
Kristin Zhivago, president and founder, has been helping CEOs and entrepreneurs increase their revenue for decades. 
Recently Kristin and her team rolled out the concept of Mindset-Driven Marketing, a way to focus all your offers on the customer's mindset when they set out on their buying journey. Matching offer to mindset results in a very rewarding result: increased sales. 
Kristin has literally written the book on how to sell the way your customers want to buy, and has trained marketers worldwide. She and her team have built a digital marketing machine that works for a variety of industries, products, and services. 
The conversations you'll have with Kristin will provide relief, practical next steps, and inspiration. As clients who have been with her for years will tell you, she is an exceptional managerial resource.
If any of your performance "arrows" aren't going up, we work on them until they do. That's what we think of as the whole point of marketing and sales efforts.
Today's successful marketing demands best-practice approaches and constant attention to the success of those approaches. We all move quickly when something isn't working as it should, improving and experimenting until the arrows start moving in the right direction. 
So many clients come to us after "spending so much and not getting anything for it." You won't have that problem with us, because we keep working on the issue—whatever it is—until your arrows start moving in the right direction.
You get to see what's working — and what we're doing — 24/7.
Our Ops Center client portal is an amazing way to see your stats and marketing activity. We are proud of this, as it gives you "everything you need to know about what's going on" in one place, available 24/7. 

This proprietary client portal gives you an inside look at traffic, conversions, your most popular pages and articles, visitor demographics, channel success (e.g., search engine optimization, paid online marketing, email marketing, etc.), site maintenance, influencer marketing, account-based marketing, and more. 

We have worked closely with clients to give them exactly what is most helpful, providing real-time data that they can view from a variety of perspectives.
You get to work with professional, experienced digital marketing professionals who work as a tight-knit team.
Digital marketing is highly specialized, and changes constantly. We are well past the age of marketing generalists. Only someone who works in a given area every day, and has successfully done so for years, can make the right decisions and consistently carry out the right tasks so your marketing works as well as it can. 
Many digital agencies use the model where there is one "heavy" at the top and many interns doing the work. But interns don't have the experience to know why something isn't working or what would make it work better. The right specialist can make an enormous difference; we've had this proven to us over and over again. 
We find them—so you don't have to. We manage them on your behalf. We support them with ironclad project management systems, and we treat them right. Our team consists of a core infrastructure management team, creative specialists (writers, developers, graphic designers) and channel specialists (online ads, social, content marketing, websites, influencer marketing, account-based marketing, etc.). This guarantees that you have the best people working on all of your marketing efforts.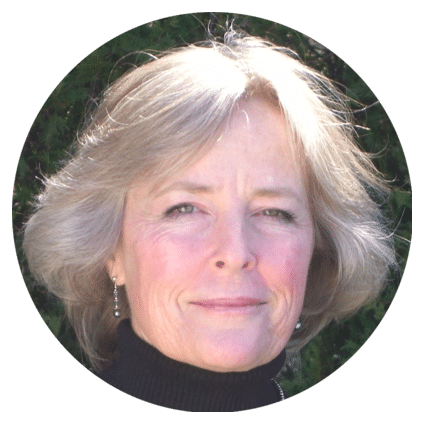 Kristin
President, Revenue Coach
Kristin founded Zhivago Partners in 2017, after decades as a revenue coach; she helped CEOs and entrepreneurs grow their companies by understanding what their customers wanted to buy from them and how they wanted to buy it. 
Kristin has spent most of her career in the tech industry. When the web emerged as the sales and marketing venue for businesses, Kristin started doing marketing and sales department turnarounds for companies of all sizes, including IBM and Dow Jones. 
Now, she and her ZP team enjoy working with mid-size companies that have built solid businesses but need help with their digital marketing. She personally loves the fact that Zhivago Partners is "a safe place for nice people to work," and thrives on the tech-driven fast pace of today's markets. 
Kristin and her husband spent decades sailing together, including having a 48-foot catamaran built in South Africa and sailing it home to New England in 2009.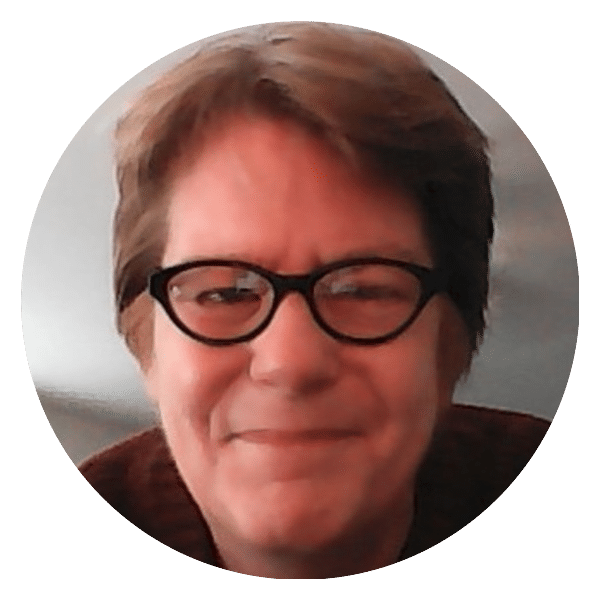 Sandra has spent her entire career in the field of technology. Sandra began working as a technical writer, then moved into systems design, implementation, and management and disaster recovery. 
Eventually, Sandra also began doing web design and development and served as Chief Technical Officer for a medium-sized manufacturing company. In 2012, Sandra decided to become a consultant and refocus her career on the type of work she enjoys most: content development and editing.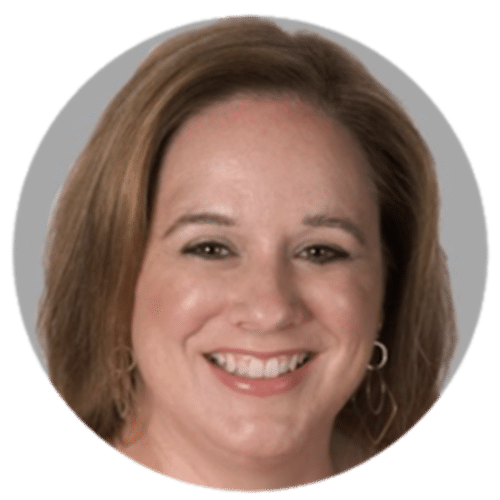 As operations manager, Cindy handles all of the backend financial responsibilities for the company, including accounts receivable. She is also very involved in infrastructure systems and decisions, including project management and analysis of cloud-based applications that we use to run ZP. 
Cindy spent 15 years in travel management and group travel. She has a bachelor of science from the University of Texas at Austin.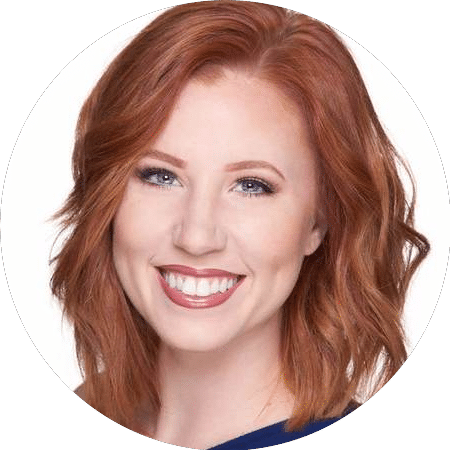 Lindsay
Internal Operations, Project Manager
Lindsay's career has spanned many industries, but she has found her home in digital marketing. Most of her career has been in the financial services industry, as she holds a Bachelors of Business Administration in Finance, but she has also dabbled in aviation and influencer marketing. 
Lindsay has a heart to help others and has discovered her passion is project management and client success, where she uses her organizational and interpersonal skills to help others stay accountable and achieve their goals. 
Lindsay and her husband live in Kansas, where they were both born and raised, with their two young children. Outside of work, she enjoys reading, writing, and spending as much time outdoors as possible.
Aryn
Client Success Manager
Aryn is one of our client success managers, dedicated to helping clients achieve their lead-generation goals through various appropriate digital marketing methods. She has spent ten years in legal and government positions, and five years in influencer marketing, social media, and brand research. 
She graduated from Lindenwood University with a degree in HR management. She lives in Saint Charles, MO with her husband and two boys, and enjoys traveling, trying out new restaurants, and golfing.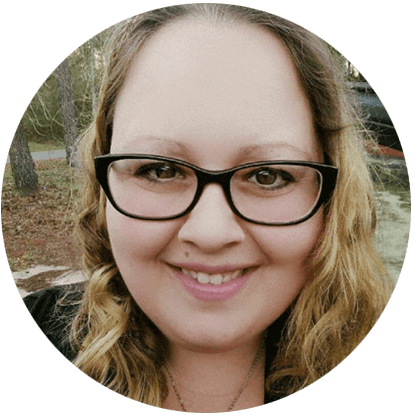 Loreina
Social Media Manager
Loreina manages social media for multiple clients. She creates content and graphics for the various social channels, reflecting each client's unique value and offerings. She also posts content onto client websites and alerts Google to the new content. 
Loreina started working as a virtual assistant some years ago, which helped her excel in many different areas. She has been a website moderator, project manager, customer service manager, personal assistant, email manager, data entry operator, and more. She has experience with eCommerce (Amazon and Shopify). 
Prior to becoming a virtual assistant, she worked in the pharmacy and criminal justice industry, as a probation officer and administrative assistant. She takes pride in her ability to solve problems and help the operations of Zhivago Partners run as smoothly as possible. 
Loreina has a degree in business administration, and lives in Texas with her three children and one grandchild.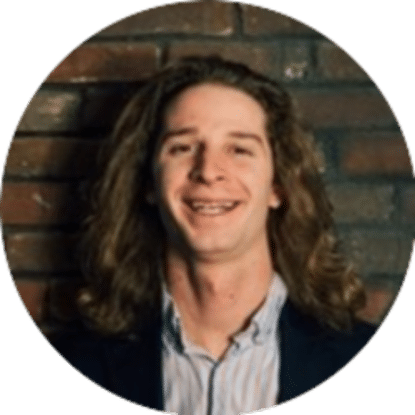 Jordan
Google Ads and Google Analytics
Jordan runs the Google Ads campaigns for Zhivago Partners clients. He earned his Google Ads and Google Analytics Certifications in 2014. Before working for Zhivago Partners, Jordan worked for a wide variety of companies improving their Google Ads and Analytics accounts. 
Jordan takes a very practical and statistical approach to online advertising, constantly optimizing campaigns by making both small and strategic adjustments. 
Jordan also launched a food truck called Revival Chili in 2016, and has since grown his food business to two food trucks and a brick-and-mortar restaurant currently employing 10 people.
Jessie is an SEO expert who excels in helping client websites rank more prominently for targeted keyword phrases. Jessie provides content marketing strategy development and keyword, outside article, and editorial strategy for many of the articles we write for our clients.
Jessie has been an SEO/SEM/PPC consultant for 13 years. She develops comprehensive SEO strategies for B2B and B2C clients. She is proficient in on-page, off-page, and technical SEO.
Jeff has been involved in the design, development, and deployment of custom websites, software systems, and network security for more than 20 years. His ability to listen, comprehend the vision, and deliver results sets him apart from others in his field. 
Jeff has served in various roles, including Senior Developer & Architect, IT Director, and Consultant. He has developed software systems used by the Department of Defense and has donated his time to assist with technology needs for Central American mission organizations. 
Jeff brings over two decades of experience and expertise to every solution he delivers, while displaying a dedication and commitment reflective of his passion to use technology for the betterment of our society.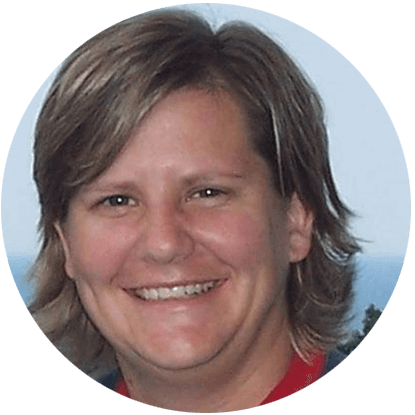 Michelle
SEO, Keyword Research, Quality Assurance
Michelle has been working in WordPress and performing SEO work for 7 years. She is responsible for all of the competitive keyword research for all ZP clients, which serves as the foundation for all SEO-driven content that our writers produce. 
Michelle also conducts daily quality control for all clients, checking websites, online advertising, and email campaigns to make sure everything is operating as it should be. As a result, our clients have very few "site down" or "broken link" issues to deal with.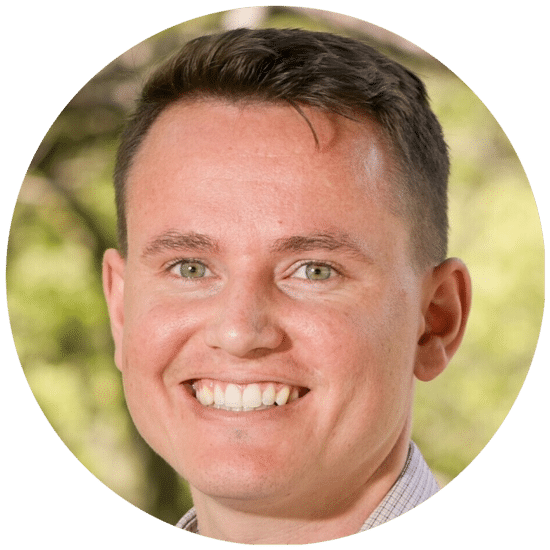 After graduating from Emory University, Louis spent 4 years in the solar industry, working his way from sales rep to regional manager where he was able to open a new territory and lead a team of 16. He then pursued entrepreneurship, first working at a fintech startup and eventually founding his own sustainability focused company. 
Louis is responsible for managing and optimizing a variety of digital campaigns, bringing valuable experience in growth marketing, sales, and customer service to our clients.
Jacquelyn
Research Assistant
Jacquelyn's job experiences included many years of administrative duties before she landed the perfect job of raising and homeschooling her two boys. Once they grew up and moved on with their lives, she went back to work as the service manager for a crawlspace and foundation repair company. Helping others through difficult situations (she lives in hurricane country) is one of her passions.
Jacquelyn lives in the country in North Carolina with her husband and oldest son. They share their lives with two dogs, a parakeet, and a leopard gecko. Organizing is her love language, while her other loves are raising chickens, acrylic painting, jigsaw puzzles, and reading. Throw in making sure she keeps her boys on their toes, gardening, working in the yard, and getting her toes in the sand when she can, and her days are pretty full.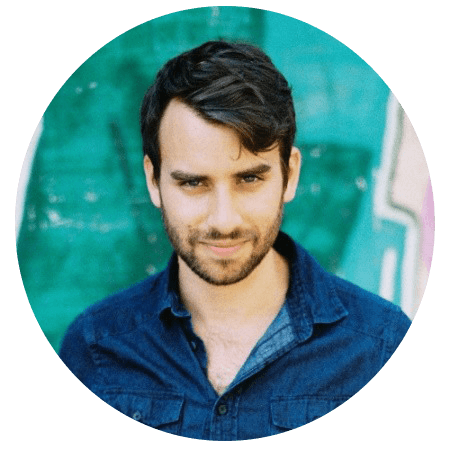 Over the past decade, Mike has been producing both live action and animated videos for various brands and non-profits. He puts a special emphasis on understanding each company and their product in order to deliver optimal video branding. 
Outside of the branding space, Mike is an active filmmaker working on both documentary and narrative films.
Emerald is a graphic designer based in the Pacific Northwest. She has been designing professionally for more than 13 years. Her passion for her work shows through in her commitment to producing beautiful and relevant designs. 
Emerald received a SAMMY Marketing Award for Best Sales Brochure for a brochure design for Allied Fire & Security, and also had the opportunity to design the Spokane Hoopfest Youtube Logo and the 2021 Bloomsday Finisher Medal. She is skilled in computer science, typography, multi-page layout designs, product advertisements, brand development, and communication. She also worked as a Print Manager for two years. 
Her passion for art extends beyond the computer; she creates original paintings, makes jewelry, and even started her own Etsy store. Working in different mediums helps keep her inspired and motivated to continue doing the work she loves. Outside of work Emerald loves taking her two dogs out to explore, hiking the numerous trails around Spokane, and getting hooked into another book.
Josh prides himself on being a passionate champion for users while balancing business goals.  He has undertaken many challenges in his professional career, including earning an MBA and working as a SR. Analyst for two Fortune 500 companies.  He always comes back to his desire to help other through research and creative works.
His credentials include profession certifications in Web Design, Creative Suite, SEO, and Google Analytics.  He holds an MBA in Marketing Strategy and a degree in UX/UI Design.  Josh's hobbies include playing guitar, reading philosophy, and traveling.
Kelly is a lifelong freelance writer. Her undying love for all things reading and writing began as soon as she was old enough to hold a book and has only grown with time. This fondness has caused her oldest friends, on many occasions, to use the affectionate introduction: "This is Kelly. She words good." 
Once a jack-of-all-trades who dabbled in everything from psychology to personal training, she now specializes in tech and fintech topics, primarily for B2B companies. Kelly lives in Ohio with her husband, son, and two 60-pound lap dogs. Her hobbies include sustainable gardening and trying to get lost in the woods.
Joe is an engineer who discovered writing as a passion. A background in technical consulting drives him to write articles that both inform and entertain. Born and raised near Chicago, Illinois, Joe has worked across the country and overseas, emphasizing strong communication as the key to successful projects and professional relationships. 
From hands-on experience in various industries, including civil engineering, energy systems, and environmental reporting, Joe enjoys connecting the dots across supply chains and stakeholders to make the world work a little better. When he isn't consumed by his latest project, Joe enjoys unplugging in the great outdoors or reading a good book overlooking the prairie.
Liza is an artist who thinks outside of the box and enjoys creating meaningful visuals. She uses graphic design to make information easier to understand, painting & drawing to express concepts, and writing & music to communicate experiences, ideas and poetry. Liza is attentive to detail, organized and able to adapt quickly. She graduated with a BFA from Parsons School of Design in NY and has worked on a wide range of professional projects.
Our systems and processes are amazing.
Yep, that's right. Amazing. Years of being a revenue coach convinced Kristin that most companies fail most often in two areas: not understanding what their customers really want, and not building processes that help customers and workers.
Kristin's most famous quote grew out of this observation—and her efforts to help clients improve their processes:
"Branding is the promise that you make; your brand is the promise that you keep." – Kristin Zhivago
Thanks to our systems, processes, and people, we keep our promises. Every single one, every single day. We have a "Core Infrastructure Team" that builds, works with, and continuously improves our systems. We know where every job is, at every given moment. We have full transparency to clients about what's going on. Team members assigned to a client know the client's goals and strategies, and are updated as goals and strategies evolve.
We also have a method, which Zhivago developed, that makes sure we bring in leads for our clients. Zhivago calls it Mindset-Driven Marketing™ where customer research uncovers the very specific Mindset of the customer while on their buying journey. She and her team then craft an offer aimed at that very specific Mindset, and run that offer in the correct channels for that client and their customers, and the leads start coming in.
You get any marketing help you need—digital and non-digital.
Marketing is mostly digital these days, and we are fully immersed in all digital channels and methods. But there are also plenty of non-digital efforts that must also be undertaken. We often become the virtual marketing department for our clients. We have designed trade show booths, created printed pieces, and helped organize events.
We can also play nice with whomever is already working on your behalf. We know that we're coming into the middle of your marketing movie, and we know how to get along and get things done together.
Whatever it is, we have specialists to work on it. Here are just a few of the things we can help you:
Develop a new site or redesign an existing site
Set up and run campaigns of every sort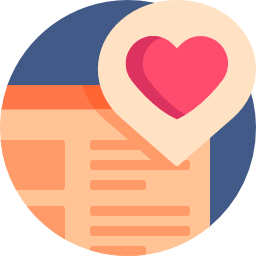 Create content that raises your rankings and brings new prospects to your site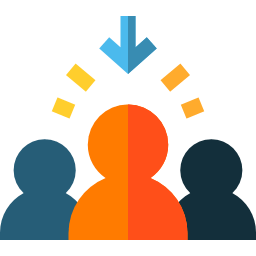 Find new ways to attract and convince customers - including Mindset-Driven Marketing
Help you compete with social media
Help get you in front of both influencers and prospects
Ultimately, we will get all of your marketing moving in one, solid, revenue-producing direction.
That's what we're here for and what we live for.