Video is the fastest way to get your point across. Especially professional, compelling, educational, and entertaining videos.
Here is what our team's videographer created for a client who needed three "commercials" to run within a PowerPoint presentation that was set up to play endlessly in the tradeshow booth. The video had to get the main points across in an entertaining and memorable manner (integration that will blow your mind, but not your budget; save time; save money). The videos had to work with or without sound. (We don't recommend sound-based videos in tradeshow booths.)
Integration that blows your mind
Integration that saves time
Integration that saves money
So many tiny details work together to make these videos great, and yet, as you will see, the client didn't have to spend a fortune on unnecessary "overdoing it" elements. This particular videographer also creates more educational and "documentary" types of videos. 

The booth graphics were designed by one of our designers, who also created the exploding head illustration to go with "The integration platform that will blow your mind, not your budget." This was a phrase that their salesperson had been using, and while we also love to come up with great taglines and positioning for clients, we immediately embraced this one.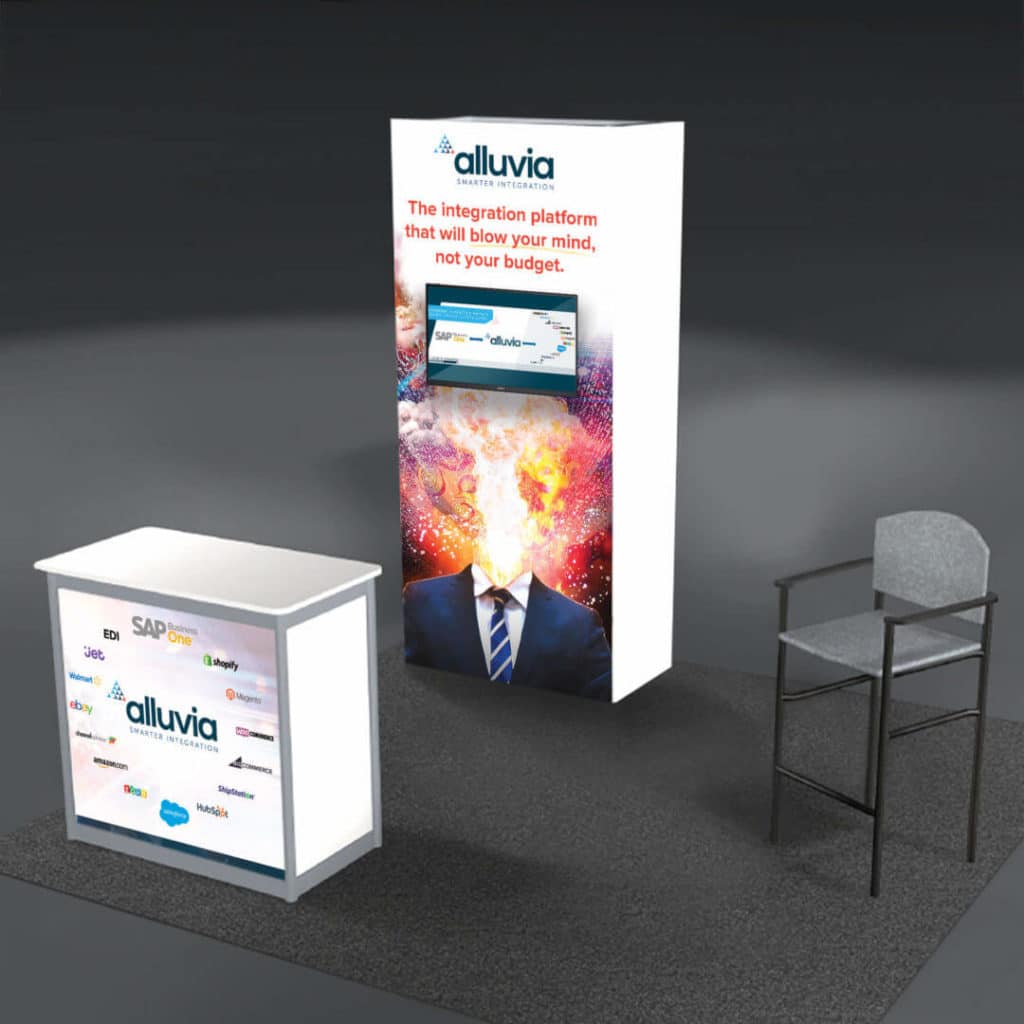 Booth graphics designed to illustrate "Blow your mind, not your budget," and showcase all the applications that the Alluvia plug-and-play solution integrates.
Good time to mention: We don't care where great ideas come from. Our clients do come up with some great ideas. We know when they're right, and we immediately put those new ideas to work. We are all in this together. That's why we call our company "Zhivago Partners." 

It's a team effort – your team and our team working in concert to increase your revenue. We have found some of the best specialists in the country to work on every aspect of your marketing, including all digital aspects and even, as you can see here, non-digital aspects as well. For this particular client and this show, in addition to the video, presentation, and booth graphics, we also developed the printed pieces they could hand out at the show.