Should I Replace My Salespeople with Customer Service Representatives?
Buyers don't want to be sold to (how many times have you blocked a sales call?) They want to be helped.
Listen to Kristin Zhivago, revenue coach and President of Zhivago Partners, and Business RadioX host Mike Blake explore how the buying process has evolved and what you can do to keep up with the change.
Kristin has long been advocating hiring customer service reps to make it easy for customers to buy. Reps who know the product inside and out, and can answer very specific questions—the kinds of questions that buyers have after they've done most of their research online.
In truth, the traditional sales approach has become obsolete. You know that, as a buyer. But when you're selling, it's easy to slip into the old, ineffective ways.
So, what are businesses doing about it? Find out all this and more by listening to the podcast (or reading the transcript) below!
Intro: [00:00:02] Welcome to Decision Vision, a podcast series focusing on critical business decisions. Brought to you by Brady Ware & Company. Brady Ware is a regional, full-service accounting and advisory firm that helps businesses and entrepreneurs make visions a reality.
Mike Blake: [00:00:21] Welcome to Decision Vision, a podcast giving you, the listener, clear vision to make great decisions. In each episode, we discuss the process of decision-making on a different topic from the business owners' or executives' perspective. We aren't necessarily telling you what to do, but we can put you in a position to make an informed decision on your own and understand when you might need help along the way.
My name is Mike Blake, and I'm your host for today's program. I'm a director at Brady Ware & Company, a full-service accounting firm based in Dayton, Ohio, with offices in Dayton; Columbus, Ohio; Richmond, Indiana; and Alpharetta, Georgia. My practice specializes in providing fact-based, strategic, and risk management advice to clients that are buying, selling, or growing the value of companies and their intellectual property. Brady Ware is sponsoring this podcast, which is being recorded in Atlanta for social distancing protocols.
If you would like to engage with me on social media with my Chart of the Day and other content, I'm on LinkedIn as myself and @unblakeable on Facebook, Twitter, clubhouse, and Instagram. I also recently launched a new LinkedIn group called Unblakeable's Group That Doesn't Suck. So please join that as well if you would like to engage. If you like this podcast, please subscribe on your favorite podcast aggregator, and please consider leaving a review of the podcast as well.
Today's topic is, should I replace my salespeople with customer service or customer care representatives? According to the State of the Connected Customer Report, 2nd Edition, produced by salesforce.com, 84% of customers say that the key to winning their business is being treated like a person and not a number.
And, you know, like so many things in the last two years, I think we've changed our relationship with sales. It's been very difficult, I think, for a conventional sales approach to survive in a coronavirus, trans coronavirus pandemic. Hopefully, we're getting to the other side of this thing, but who the heck knows? And for a long time, some of the traditional sales approaches and techniques simply are not available to us.
You couldn't take someone out to a ball game because they weren't playing. You couldn't meet people in bars and restaurants. Conferences were effectively shut down for a year. Flying out to see people was difficult at best, and the list goes on and on. And meanwhile, we've undergone a massive digital transformation, and traditional sales methods are being replaced. At a minimum, they're being supplemented, but they're largely being replaced by digital relationships, real conversations, freely providing information with no expectation of something in return, an approach to business that is about alignment with core beliefs of customers, employees, and even shareholders. You know, it's all changing and has all changed and some of it will change back. But I don't think that all of it will. I don't think anybody thinks that all of it will. And sales have changed. And if we want to continue to being as successful as we have been in the past, this is simply one more of the areas in which we need to change.
I was having a conversation with our guest about a week and a half ago. And she brought to me this idea and this concept that she's been advising her clients on in terms of changing a posture of sales from the traditional sales representative to a customer, a customer care representative, if you will. And I thought that was really interesting.
And as we continued that conversation, it got my wheels turning and thinking, you know, there's a lot here. And I think a lot of companies may be starting to do this or they're at least sniffing around the concept if they haven't pulled the trigger. And that tells me it's an opportune time to address this topic on the podcast.
So, joining us today is Kristin Zhivago. Kristin is the president of Zhivago Partners, a digital marketing management company that serves both business-to-business and business-to-customer clients, consumer clients in a variety of industries. Her digital agency is comprised of a core infrastructure team and a variety of specialists in the various digital methods and media.
Kristin's career began in the high-tech industry. She and her husband, through their high-tech agency, helped introduce and market all the technologies we take for granted today. When the web emerged as a commercial medium, she branched out into other industries and reinvented herself to become a revenue coach, helping CEOs and entrepreneurs sell the way her customers want to buy. Her five-star book, Roadmap to Revenue: How to Sell the Way Your Customers Want to Buy, was chosen by Forbes as one of the top sales and marketing books. Kristin Zhivago, welcome to the program.
Kristin Zhivago: [00:05:43] Thank you so much. Good to be here.
Mike Blake: [00:05:46] So, I want to start off with a very basic question that may not be so basic, but it sounds basic, but the answer may not be. In your mind, what is the difference between a sales representative and a customer service or customer care representative?
Kristin Zhivago: [00:06:03] There's a big answer, several big answers to that question. I'll try to keep it succinct. One is the way salespeople are compensated. So, they are compensated to close sales, get to the end, make the money come in. So, there's commission, there's quota, there's usual push, push, push kinds of things. The other is the type of person who enjoys working in that environment and thrives in that environment, as we used to call them hunters. And then, there are other types of people who are farmers or nurturers, and those people tended to stay out of sales because they didn't want to work on a quota and they didn't want to do that push, push, push stuff.
Now, the real problem is that, and I used to call myself a recovering salesperson, but I think I'm so far beyond it now. I don't need to worry about that anymore. But there's a tendency among salespeople to want to be the ones in the conversation who know the most about that particular thing. It's a point of pride where they know the product and they know the answers and so on, and they're educating the customer.
The problem is customers are no longer dependent on salespeople anymore for their information. And even ten years ago, when I was giving speeches in Holland to sales groups about customers, even then I was saying that the customers are getting 60 to 80% of their questions answered on the web before they ever talk to a salesperson. And they had access. And they definitely do now, even more than before, to other customers who had bought that product or service. And so, they not only knew the good, wonderful stuff that the salespeople would say but the stuff that the salesperson wouldn't say. They find out that sort of the ugly underlying truth, if there is one.
So, that's changed. And the customer, by the time they get to a salesperson, they have one or two very specific questions. And, the salesperson has to be able to answer those questions. And, another problem with salespeople is that they're often trained more for the general top-of-the-funnel types of questions. And they always have to say, oh, I have to get my technical expert in on that one or something or a subject matter expert for the bottom of the funnel.
So, there's a lot of disconnects going on right now in all industries. And if you ask a normal person, you know, do you like being sold to? The answer is no. So, we've just got a real problem with people hiring people to do things that other people that they're selling to don't want.
Mike Blake: [00:09:00] Yeah. And, you know, I think we even have less of a tolerance for it now, for whatever reason, whether it's lack of patience or we just find our time to be more valuable or – it's just a rewiring of how we as human beings approach things. I think we're even less tolerant of being sold to now than we were, say, 2 to 3 years ago. Do you agree with that?
Kristin Zhivago: [00:09:24] Oh, yeah. I definitely agree with that. And especially because, you know, Google still owns about 95% of the search market and they've continued to get better and better at giving you what you want when you go to look. You might have to revise your search term a little bit, but there's a new quality among customers now, characteristic, which, and I just wrote a blog article about this recently where they assume if they just keep trying, they're going to find exactly what they want. So, they're just – they have no patience.
Mike Blake: [00:10:05] Now, I'm curious. I was kind of thinking about this conversation. Can customer service representatives be confused or conflated with an inside sales position? Some inside sales being defined as somebody with whom you already have a relationship as opposed to a brand new relationship that you're trying to convert. Is there a comparison or contrast that can be made there?
Kristin Zhivago: [00:10:34] Well, it's an interesting question. I have a client who is the shining star example of this whole approach because I've been talking for years to people about making this shift because I saw it coming because I interview customers for my clients all the time. And I just – there's no question that we've made this shift. But this particular client is a very good manager and he's also an operations guy. He's a logistics person. So, he tends to think in terms of logistics and he could see that that wholesales thing wasn't working. He made the shift and brought his customer service people into this role of making it easy for customers to buy, which is another aspect of this. By the time they come to you, they have the money in their hand, burning a hole in their pocket, their virtual pocket, and they are ready to buy.
So, you really have to just get out of the way, give them exactly what they need, and let them make the purchase. They're on a quest to spend the money. So, you're really helping them buy. You're not selling them. You're not trying to convince them of anything. You're just giving them the facts. You understand – you know the product really well. And you understand how to give them what they want, maybe by doing things a little differently. If they need something right away and you're stuck with the supply chain issue, maybe you help them rent something for a month before they get the product. This particular client makes data center equipment and they found that to work.
These same people also go back to existing customers, people they've had, bought the product maybe two years ago or a year ago or whatever. And they have, as part of their job, to discuss those issues with those folks and check back with them and say, how are you doing? You bought this, how is it going? And people actually appreciate that and they've gotten a lot of sales out of that as well.
I do have to say that since he did this, their sales have done that wonderful hockey stick thing that we love to see, that – I live for the hockey stick, where it just was going along, going along. And then, it zooms up. And this is a company that's been around for a long time. And even with COVID, even with supply chain issues, they're just – they're going gangbusters. They can't make them fast enough.
Mike Blake: [00:13:08] You know, that brings an interesting question, at least to me in mind, is that I think what you're saying is that the role of the salesperson as gatekeeper to information has been made obsolete.
Kristin Zhivago: [00:13:24] Oh, absolutely.
Mike Blake: [00:13:25] By that.
Kristin Zhivago: [00:13:27] Yep.
Mike Blake: [00:13:27] Now, also, I might argue that a little knowledge can go a long way to be dangerous as well.
Kristin Zhivago: [00:13:36] Yeah.
Mike Blake: [00:13:37] A customer having done their research, but, and they may be informed, but they're not experienced and may have in mind something, one thing, but there's something completely different or just different, perhaps even more expensive, but is a much better fit with their actual need. And, is that something that the customer service representative is equipped to address?
Kristin Zhivago: [00:14:09] They should be. And, the trick here is they need to be humble enough and honest enough to say, "I don't know. I'll help you find out," or, "let me check with my boss. Let's get him on the phone," or whatever they need to do to keep the conversation going, but to help the customer make the decision. And, a good customer service person if something else is better for the client will say that. And, again, because they're not on a quota, they don't have a commission, they're not going to be personally penalized. Sometimes you can put them on a company-wide, if our revenue goes up a certain percentage, you get a bonus. That kind of thing is good because it's for everybody. Everybody shares and if they help each other, they all benefit. So, I think that's a better way to handle that kind of incentive.
But in the individual conversation, they should be able and willing to just say, "You know what? I need to find out more." Or, "You know what? I think this other solution might be better for you." And what's interesting about that is that the trust factor goes up like 1000% because now the person knows that they're willing to help you to help them make a decision without being all biased and pushing them into something they don't want. And they will remember that later when they're in a position where they might want that, or if they want to recommend someone to someone else. If somebody says, do you know anybody good? And they'll say, well, you know, I didn't actually buy from these people, but they were so helpful and this might be what you want but they'll tell you the truth. So if you go to them, you'll get the straight scoop.
Mike Blake: [00:15:55] And I wonder in that context too, there's just something about the dynamic where if the representative of the company, whatever form that takes, is willing to kind of let you go, if you will, that if they're not the right – they're not the right solution, you don't have the right solution for them. But you're not trying to hammer that square peg into a round hole. And I can tell you that some of my best and most loyal clients, for me anyway, are people that I initially said, you know what, we're not the right people to help you.
Kristin Zhivago: [00:16:30] Yes. Happens all the time. Much more than anybody likes to admit, but that is correct. I've even had clients where when I first started talking to them, I kept thinking, I don't know, I don't know if we're right for you. And I was saying it and they kind of had to talk me into it because we started realizing maybe I could help them. But you have to be agendaless.
The problem with the classic salesperson is they have an agenda and that's to close the sale. And that agenda is not the same as the customer's. The customer wants to make the correct decision. Those are two very different agendas. So, if all you're doing is trying to help them make the right decision and think it through, they're actually going to be appreciative of the time you spend with them and the knowledge that you do bring to that process.
Mike Blake: [00:17:23] So, I think when most of us think of a customer service representative, myself included, I think of somebody that I'm calling when there's an issue to be addressed or a problem that has to be solved or a failure that needs to be fixed. And, in making this switch, what we're doing is that we're expanding the role of existing customer service representatives to then add this responsibility to take care of potential new buyers, if you will, or new purchases. Or is there a redefining kind of both roles that creates more alignment with the descriptive vocabulary?
Kristin Zhivago: [00:18:11] I think it's more of a realignment. I was just talking to one of the wonderful people. She's very helpful. She's done a fantastic job in this role. And she said something interesting. She said, you know, if her manager, the guy I've been talking about, had set it up just like the normal sales thing, she wasn't interested at all. You know, she wasn't interested in the extra money. She wasn't interested in the whole push, push, push. But she loves helping people make these decisions.
Now, you do still have to have customer service people and they have, in this particular company, it's a mid-size company, they have two people handling these types of conversations and then other, a couple of other people who handle the normal customer service kinds of stuff. Because that's more of after you buy, now you've got an issue you need to deal with. It's a very different thing.
Mike Blake: [00:19:11] Yep. So, you know, making this transition – let's talk about the mechanics of making the transition because if somebody is interested in this topic, they're probably wondering, okay, how do I go about this? And the first question is, can an existing sales force be retrained, reconfigured, reoriented realistically to adopt a customer service posture? Or, is it more likely that you're going to have to make some wholesale changes?
Kristin Zhivago: [00:19:50] The latter. I mean, I always laugh. I mean, I would love to say you could teach. And we tried, actually, you know, because this wonderful manager had already bought into the whole concept. And so, they had me do some coaching of their current salespeople. It didn't work, and I'm a pretty good sales coach, but it was just – it was so contrary to what got them up in the morning. They liked being the guy who knew it all. They liked being the guy who was reaching out, talking to people. And as it turns out, they actually left the company for other reasons, but which turned out to be a good thing. So, we were able to work that out. Excuse me.
But, when we looked back at their activity, most of what they were doing was talking to existing big customers and doing that hi, how you doing, Bob? How's the wife and kids? And going out for golf back in the day when people did that. And they weren't really selling anyway. They were just riding on the coattails of some large deals. So that was – but that was a separate thing, I mean, that particular group of folks.
But they really don't have the same kind of mindset. Now, you're going to think, well, what are salespeople going to do if the role of the salesperson is gone? And the answer is, I don't know. I have a lot of friends who are salespeople. I love salespeople. They are great, you know. But in a way, this is like cats and dogs. Salespeople are dogs. They jump up and greet you and they're all happy and outgoing. And the customer service people, I don't know, if they're exactly cats because cats kind of turn you into a slave instead of the other way around.
But it's a different – it's a nurturing thing. It's a comforting thing. It's a caring thing. It's a helpful thing. It's the only thing that matters is that you end up happy when you hang up the phone. And that's all they care about. It's a different kind of thing. So, at the moment, I haven't seen that work. So, yes, you probably have to hire, at least hire somebody to start working on this even if it's part-time from their home, which is good because you can do a virtual thing and try it out.
Mike Blake: [00:22:13] I wonder if a future role for traditional salespeople – first of all, I wonder if there are industries where that's still going to work, for example, something that's heavily commodity-driven, where it's really not about information at that point because everything's homogeneous. But also I wonder if there's still a role for that kind of salesperson making outbound calls because it seems to me, and correct me if I'm wrong, the customer service role that you're describing seems awkward to me in an outbound role.
Kristin Zhivago: [00:22:54] Yeah. I agree.
Mike Blake: [00:22:55] And that, it's like calling up random people and saying, "Hey, do you need help?"
Kristin Zhivago: [00:23:00] Yeah. I'm glad you brought that up.
Mike Blake: [00:23:00] And, maybe well-intentioned but [inaudible].
Kristin Zhivago: [00:23:01] Yeah. I'm really glad you brought that up because there's another aspect of this, another part of this, which is one of the reasons that this is working so well for this particular client, is that we happen – our company, our agency lives to bring in leads, good leads for people. And, we just keep figuring out what digital channels or what other things we need to do to make that happen. And so, they have a good flow of incoming leads. They don't need anybody to make outgoing cold calls. So, that's number one.
Number two, the whole idea of cold calling doesn't really work anymore. There's a lot of companies that claim they can do it. I'm honestly, I keep trying to see if I can make it work somehow, and I'm just not convinced. When somebody is ready to buy, nothing will stop them from going out to Google or their friends or whatever and finding the people they should talk to and then reaching out. They're just – they know you're accessible. The websites are all there for them. They can go and go and find you in a nanosecond.
So, the whole idea of calling someone who might have a need maybe because of their title or their role or whatever or the company that they're in, it's just – the only you can do with those folks is to nurture them over time with really good information that you keep sending to them and do kind of a cold email outreach, maybe combine it with LinkedIn or something. But until they're ready, they're not interested. And they're just – it's just going to be a very discouraging exercise for someone.
Mike Blake: [00:24:46] Yeah. And to that point, I mean, I'm not even sure. In many cases, I'm not even sure how you effectively cold call, although companies still do it right. We all still receive phone calls for extended warranties and somebody wants to buy our house. So, it's still going on. Although, again, it's weird that this focused on those two things.
Kristin Zhivago: [00:25:08] Yeah.
Mike Blake: [00:25:09] Presumably, it works so they wouldn't do it.
Kristin Zhivago: [00:25:11] Well, I think the extended warranty people are playing a game of numbers. They make millions of automated calls and –
Mike Blake: [00:25:19] Yeah. That's right.
Kristin Zhivago: [00:25:20] And then, they get enough to pay for it so they keep it up.
Mike Blake: [00:25:24] And, you know, I think that I think that's exactly right. And that because the calls themselves are automated, the economics can kind of work. But the notion of sort of dialing for dollars, how do you get through to anybody anymore?
Kristin Zhivago: [00:25:41] Well, that's the other thing. Everyone has caller ID.
Mike Blake: [00:25:44] Yep.
Kristin Zhivago: [00:25:44] And whether it's on their office system or their phone, mostly their phone. And they just aren't going to answer the phone and even says, you know, possible spam.
Mike Blake: [00:25:54] Yep.
Kristin Zhivago: [00:25:55] Or I live in Rhode Island and there's a little island off the coast of where I live, and it's called Block Island. And I know for sure that there is no corporation on Block Island that's going to be calling me about anything. So, when it says it's Block Island, I just laugh. I just – you know, so the screening aspect is, oh, golly, 100 times more effective than it used to be. And so, you just don't get through. And if they don't want to answer you, they just don't – they're not interested. People don't return every call anymore. They're just not going to do it.
So, yeah, I think it is broken. You said it was totally obsolete and it really is. And to me, it's a real shame. And this is one of the biggest problems with sales and marketing, in general, is that people will go on for decades doing the wrong thing, hoping it's going to work because somebody sold them on the idea. And it's very different from manufacturing or finance or any of the other areas of business where you can tell pretty soon that something's not working, especially manufacturing, and you stop doing it. But they're not doing that with sales and marketing. They keep beating their heads against the same wall and hoping it's going to work. It's very sad.
Mike Blake: [00:27:13] Yeah. And, it's interesting because I think it speaks to how hard sales and marketing is.
Kristin Zhivago: [00:27:24] Yeah.
Mike Blake: [00:27:24] That I think to some extent, you're almost – it's a placebo effect, right? You're almost happy just hiring somebody that even says that they're capable of doing it and that they want to do it.
Kristin Zhivago: [00:27:37] Yeah.
Mike Blake: [00:27:37] Even when –
Kristin Zhivago: [00:27:39] And six months later, you spent all the money. This is the situation our clients are in when they come to us is I've tried this and this and this and I spent all this money and the needle didn't move. And, that's sad. That's really sad.
Mike Blake: [00:27:55] I'm really glad you brought that up because that segues in another question I wanted to ask, which is, it seems to me that a key difference between traditional sales and, I'm going to call this, this new approach, if you will, or the customer service approach to sales is that that traditional sales are very easy to measure, right? Number of calls, number of conversions, etc., etc. You just go down the line. Customer service seems, to me, harder to kind of define and measure and manage KPIs over time. But you tell me, is that true?
Kristin Zhivago: [00:28:32] No, it's not true. This manager is very logistically driven, as I mentioned. And we have KPIs. We have advertising that we do. We do content marketing for them. In fact, we started advertising some of their most popular blog articles, which is bringing in wonderful leads for us. Something we just started. And, we can track. If you have a good CRM system and you're tying the activities of the marketing campaign, the machinery of the marketing campaign, the infrastructure, to the client's system, you can absolutely track the outgoing or the marketing effort all the way through to a closed sale. And in fact, each month we get on with the CEO of the company and we show them the actual ROI numbers. Here's what has come from marketing and here's your ROI. And, it's a really big number and it's a wonderful thing. So, yes, you can do that. There's really no difference, I mean. And in fact, salespeople were never that good at entering data into CRM systems anyway.
Mike Blake: [00:29:46] That's true.
Kristin Zhivago: [00:29:46] Yeah. Yeah. So, you can't depend on them for that anyway. You really couldn't, ever. So, now it's a matter of automating that process going through and having little trigger points that say, okay, this was speed it came in. The only tricky thing is when they came into an ad and then they came back three months later looking at a blog article, and then maybe they had some kind of we had an email go out to them or something, and then they buy. So, which one of those things do you then attribute that to? And, we tend to there's this is not a perfect science that you get as close as you can get. And in that case, we would attribute it to the first touch, the ad.
Mike Blake: [00:30:33] So, I wonder, do you ever encounter that maybe there's a little bit of a stigma here that needs to be addressed and that being that there's a distinction in sales between the originator and the order taker? And, much of what you're describing candidly doesn't exactly fit. But I think you can see where I'm going. And if you look through the lens of a traditional sales role, it sounds an awful lot like an order taker. And, an order taker is sort of a dirty word because the feeling is that anybody can answer the phone, take an order and not screw it up. I think I know how you're going to respond to that, but I'd like you to react to that. Is that stigma going away and what's sort of happening with that belief system?
Kristin Zhivago: [00:31:26] Well, first of all, they're not order takers. They are people who are helping the customer with their buying process. And, one of the big things I've been pushing for years in my book and all my speeches is that our job is not to sell the customer. Our job is to make it easy for them to buy. They want to buy. We need to make it easy for them. So, how do we do that?
Now, I need to segue into something else for a second. In the book, I talk about the four types of products and services in the world based on the amount of scrutiny that the customer applies to the purchase. So, you've got light scrutiny, medium scrutiny, heavy scrutiny, and intense scrutiny. The light scrutiny products are commodities, really cheap. See it, buy it. Don't have many questions; you know, the candy bar at the checkout counter kind of thing.
Medium scrutiny is things like clothing on the B2C side and maybe some simple software on the B2B side. You have a few questions. It costs a little bit more than hardly anything. And there might be a few other people involved maybe. Then, there's heavy scrutiny where you have lots of questions and there's many people involved and there's a salesperson who has to get involved to help you figure out how to structure the deal and all that. You have a lot of questions. On the B2C side, obviously, those are houses and cars and those kinds of big purchases. And then, intense scrutiny is all of that but you get married. It's a long-term process or it's a big, big deal like a Boeing airplane or something that somebody's having Boeing make.
So, obviously, this type of thing that I'm talking about is more in the heavy to intense scrutiny products and services that cost thousands to millions of dollars. And there needs to be somebody to answer those specific questions. Is this going to fit in my physical or virtual environment? How big is it? And honestly, even on Amazon, people don't answer that question properly.
And, now I need to talk about one other concept, which is something came up with a few years ago, which is the mindset of the customer when they set out to buy is more important than all the other characteristics of a customer. And, the mindset consists of their desires, their concerns, and their questions. And if you address all of those in your website and every place else, if you know what they actually are because you've interviewed your customers, then you're going to make sales.
Mike Blake: [00:34:10] So, in making this change and I know you've shepherded at least a couple of companies in making this transition, does the change have to go beyond simply swapping out traditional salespeople for customer service representatives? Or, has it changed just sort of localized to what previously had been called the sales department and sales function?
Kristin Zhivago: [00:34:35] Well, you definitely have to get the CEO on board. CEOs love sales because, to them, it's a very logical thing. You send people out into the world and beat the bushes and knock on doors and you get money. That's how they see it. And, as we've talked about extensively in this segment here, those days are done. And so, it's kind of sad, but they don't have that anymore.
So, now, you have to convince them that there's another way, a better way. And, telling a CEO that you're going to replace the salespeople with customer service people who are going to make it easy for the customer to buy will scare him to death, especially if you don't have the right number of leads coming in. Because if you don't have anybody calling out, even if it wasn't working very well, it still felt like activity, your marketing better be working, bringing in qualified clients with content marketing and social marketing and all the stuff that we do to bring to bring customers in. So, that's the part that is difficult. He has to be – he or she has to be on board with it or you're going to be fighting and fighting and fighting all the way.
Mike Blake: [00:35:50] And, you know, to me, it also seems there needs to be a mindset change, even a cultural change in some respects. You know, when you – I'm, as I've said many times on this program, I'm a big, big fan of Simon Sinek's Start With Why.
Kristin Zhivago: [00:36:08] Yeah.
Mike Blake: [00:36:09] Just re-read the book.
Kristin Zhivago: [00:36:10] Yeah. Good old Simon.
Mike Blake: [00:36:12] You know, one of the things, one of the lessons he teaches in that book is how so much of sales is outright manipulation.
Kristin Zhivago: [00:36:21] Yeah.
Mike Blake: [00:36:22] Right? Especially when you change price, when you lower price, for example, to land a sale, that's just outright manipulation, which is, to me, was a brilliant observation.
Kristin Zhivago: [00:36:32] It's true.
Mike Blake: [00:36:34] When you rely on outbound sales in a traditional sense, whether you realize it or not, whether you like it or not, you've basically put your chips in the middle of the table saying that we rely on manipulation to sell, right, and if you're honest about it.
Kristin Zhivago: [00:36:54] Yeah.
Mike Blake: [00:36:54] Whereas –
Kristin Zhivago: [00:36:55] And the people at the receiving end would definitely say that for sure.
Mike Blake: [00:36:59] Yeah. I mean, the people on the offering end probably would not say that and that would be a very painful revelation to many of them. But from where I sit, that's what's happening. That would be my analysis. I think Simon would say the same thing.
So, the deeper organizational change, the deeper kind of soul shift, if you will, if I can get a little bit metaphysical here, is you have to embrace the fact that you're going to do a lot of things for people that you don't know, who may very well never buy from you and buy from your competitors instead and get nothing for it. But that's now table stakes.
Kristin Zhivago: [00:37:46] Yeah.
Mike Blake: [00:37:47] Because otherwise, there's no reason for somebody to kind of come to you.
Kristin Zhivago: [00:37:52] Yeah. That is correct. You've said it very well.
Mike Blake: [00:37:55] And that's easy to say. I don't think that that's very easy to do.
Kristin Zhivago: [00:38:02] Yeah. And, you know, the guy who headed up Zappos had a very unfortunate end. Sorry about that. Because I did read his book and I was very impressed with what he was doing there at Zappos. But he built a whole business selling shoes and those people were instructed to do whatever they could to help a customer. And there's a famous story in there about a woman who was on with another one, a customer, a female customer. It took them 8 hours to find the right shoe for her. And, you know, usually, a CEO would be horrified that somebody would spend eight full hours for one pair of $200 shoes or whatever.
Mike Blake: [00:38:46] Right.
Kristin Zhivago: [00:38:47] But the absolute delight. You know, that was their whole thing. We're out to delight people. And it worked. And he became a billionaire. You know, Amazon bought the company. It wasn't a bad result. But you really have to be willing. This takes some bravery and courage.
You have to trust the fact that your buyers really do want to buy from you and that you really do have a good product or service and you've trained your people to be able to help the customer when they set out to buy and have that good, meaningful, consultative conversation, which is why I don't like the word order taker because that's not it. They're not just sitting there taking orders.
Mike Blake: [00:39:30] Yep.
Kristin Zhivago: [00:39:31] They're talking about, oh, you need this buy. Okay, we'll have to figure that out. We can't do it by that date. What if we do this? And what's the basic setup of your data center, for example, and what kind of floors do you have and how high are the racks up from the floor? And, you know, so you have a lot of very specific requirements that people have.
And by the way, this whole scrutiny model has been interesting to me in a sense where you can spend four hours on Amazon trying to find the proper $10 item. I mean, it's gotten kind of skewed because, again, people think they're going to be able to find exactly what they need. And, their needs are very specific. And so, your customer service people have to be able to address those needs and solve – and given the power and the knowledge to solve problems for the customer. They're problem solvers.
Mike Blake: [00:40:35] And because they're problem solvers, I think that the process of implementing this goes as deep as to even how you recruit.
Kristin Zhivago: [00:40:46] Oh, absolutely.
Mike Blake: [00:40:47] And onboard and compensate such people.
Kristin Zhivago: [00:40:49] Yes, of course. Absolutely. As I mentioned, you stay away from commissions and quotas and you make them very aware of the sales and where it's going overall for the company. And you also give them bonuses, maybe quarter by quarter or at the end of the year. Let's say the whole company went up this much and you were a big part of that so you get this percentage of that.
Mike Blake: [00:41:18] So, let me throw out kind of a radical idea. I'd like you to react to it. And if you just think that I'm crazy, please feel free to say that. You will not be the first person on the show to [inaudible]. I promise you.
Kristin Zhivago: [00:41:30] That's fine. I'm not afraid.
Mike Blake: [00:41:31] But what about – can you even go so far as to reward somebody that make sure that you don't get a – that you don't acquire a bad customer? Because in a traditional sales function, you bring in the sale, you get your commission, and then it's no longer your problem, generally. Right?
Kristin Zhivago: [00:41:55] Right. Right.
Mike Blake: [00:41:56] But it could be somebody else's big problem, big headache. And, I'll go back to start with why and there was an anecdote about a woman who constantly sent letters to the CEO of Southwest Airlines about how she was unhappy with the service because she expected full service on a discount service airline. And, finally, they basically responded to this person, the CEO responded to this person saying, you know, "Dear Mrs. Smith," whatever her name was, "we're sure going to miss you." Because they spent so much time trying to satisfy a customer that can never be satisfied.
Kristin Zhivago: [00:42:35] Right.
Mike Blake: [00:42:36] And I don't know about you, but I mean, I've had customers, clients I deeply regretted taking on. I can remember every single one of them. They can be so damaging to an organization. And, I wonder if a role also of a customer service representative is to identify a customer that in the long run, and maybe even the short run, is going to wind up costing the company money and filtering them out.
Kristin Zhivago: [00:43:08] Yeah. It's an interesting question. For service businesses – and I am one and have been for years. I have a jerk test because I refused to work with jerks. I don't have any jerk employees and I don't have any jerk clients. So, we're living in this bubble, this jerk-free bubble, which is a wonderful thing. I mean, honestly, nobody's hurting anybody. Everybody's helping anybody. And, I define a jerk as a person who makes life harder on other people. The good people don't do that. They try to make life easier on everybody else. So, you live in an environment if you're jerk-free where everybody is trying to help everybody do a good job and be happy.
As much as you can do that in a service company, in particular, it's a really good idea, or if you have long-term relationships with people. And just like the CEO of Southwest, you have to be willing to walk away if they are making life hard on the other people in the company.
One of my clients right now is a big company that does benefit programs for H.R. companies. They manage the benefit programs. And so, I've been interviewing H.R. people lately and I've been asking – one of my questions when I do these interviews is, what's your biggest problem right now? And, of course, the biggest problem is finding qualified talent.
And, what really keeps people in companies in my experience working with hundreds of companies and thousands of customers and thousands and thousands of workers inside companies, large and small, is that management and the customers make it easier for them to do their job. They come to work. Nobody's stopping them from doing the right thing. They have permission and full support to do a good job.
So, that's really what we're talking about here and it has to be a culture in the company. And if the CEO or somebody on top is a jerk and they're just jerking people around all day and making life hard, it poisons the well, and the good people leave. They don't need to take it. They'll find a job somewhere else in the blink of an eye, especially these days.
So, I think in a way, this whole thing is about caring. That's really what this is. It's not about manipulating. It's not about pushing people to get what you want. It's caring enough about the people who are interested in what you have and the people working for you so that you make it easy for them to accomplish their goals. And then, that pays off. In my experience, it pays off big time.
Mike Blake: [00:45:52] So, what are some signs of – somebody listening to this may be thinking, oh, boy, you know, this is interesting. I got to think about it. I think very carefully about maybe moving in this direction. What are some signs that somebody listening to this show could use or try to identify in order to diagnose whether or not this is a scenario that's hurting their own organization and this may be a change they should consider making? What are the symptoms of the disease?
Kristin Zhivago: [00:46:31] Unfortunately, they are very hidden from general management. And, I used to do sales and marketing department turnarounds, and I made sure that my office was right next to – I was, you know, at the side office with the windows. But in all the cubicles, there were salespeople. And, I could hear their conversations with customers. That's absolutely essential if you're managing a sales department because you want to know how they're – what they're doing with customers.
Now, these days, you also usually record all the conversations and you start listening. This is where you're going to find out if they're pushing, if they're trying to sell the whole presentation to the customer. You know, they want to tell the history of the company and all that.
I was just talking to somebody recently. They said they went into a dealership to buy a car. They knew just what they wanted. They thought, okay, I could go in there and 15 minutes later, walk out with a car because I know they'll have it and I know what I want. And, instead, the salesman tried to take them through the history of the company, and then his history working with the company and then the history of the brand that he was going to sell them. The guy was like, just give me the car. You know, just give me –
Mike Blake: [00:47:50] Right. Do you want to sell me a car or not?
Kristin Zhivago: [00:47:51] Yeah. So, top management has to listen to at least ten or 20 of the calls that a salesperson is making in a given week or whatever, and just start to realize, oh, man, if I was a customer on the other end, he didn't hear – he or she didn't hear what I just said. They're pushing. They're not answering the customers' questions.
And, you know, with all of this in mind, are we making it easier for them to buy? Or even not just the people, but our policies. We can't sell it this way. We can only sell it this way. And what if the majority of your customers are saying, "Well, I want it this way." So, this is what you find out when you get into the weeds, into those conversations because the conversation is where the sale is going to be made or lost.
Mike Blake: [00:48:49] I'm talking with Kristin Zhivago, and the topic is, should I replace my salespeople with customer service representatives?
Kristin Zhivago: [00:48:57] We don't have much time left and I want to try to squeeze every bit of information we can out of you before you take off. Are there any industries in which this kind of transformation tends to be more effective than others? Is this shift tailor-made for specific, for some industries more than others?
Well, I'd go back to the heavy and intense scrutiny industry. So, if your sales depend on someone being on the phone, you know, it's not an e-commerce purchase where they can figure it all out and buy it online or clothing, the medium and light scrutiny things, this isn't – you don't need this kind of people, although there are some companies who use this method and are selling clothing and they do really well because customers know they can get answers. Again, we go back to Zappos as an example. But I think most of what I'm talking about here applies to B2C and B2B heavy or intense scrutiny products and services.
Mike Blake: [00:50:10] Kristin, this has been a great conversation. I've learned a lot, and I'm sure there are questions that somebody in the audience thought of that I didn't or wished that we would have spent more time on one question more than we did. If somebody wants to follow up with you on this conversation, ask you questions, can they do so? And if so, what's the best way to do that?
Kristin Zhivago: [00:50:31] Yeah. You can just Google me. I dominate the top pages, so just my name, and Google is fine. Our website is zhivagopartners.com. And in addition to the digital, the whole scale of digital marketing, the whole spectrum of digital marketing services that we provide, I also do revenue coaching. I continue to do that. I did that for decades before I opened this company. And I opened this company because I saw a lot of mid-sized companies who needed to understand digital marketing, and they had digital savvy competitors who were beating them in the marketplace. So, anyway, that's how they can find me. And the book is on Amazon. It's Roadmap to Revenue: How to Sell the Way Your Customers Want to Buy.
Mike Blake: [00:51:24] That's going to wrap it up for today's program. I'd like to thank Kristin Zhivago so much for sharing her expertise with us.
We'll be exploring a new topic each week. So, Please tune in so that when you're faced with your next business decision, you have clear vision when making it. If you enjoy these podcasts, please consider leaving a review with your favorite podcast aggregator. It helps people find us that we can help them.
If you would like to engage with me on social media with my Chart of the Day and other content, I'm on LinkedIn as myself and @unblakeable on Facebook, Twitter, Clubhouse, and Instagram. Also, check out my new LinkedIn group called Unblakeable's Group That Doesn't Suck. Once again, this is Mike Blake. Our sponsor is Brady Ware & Company. And this has been the Decision Vision podcast.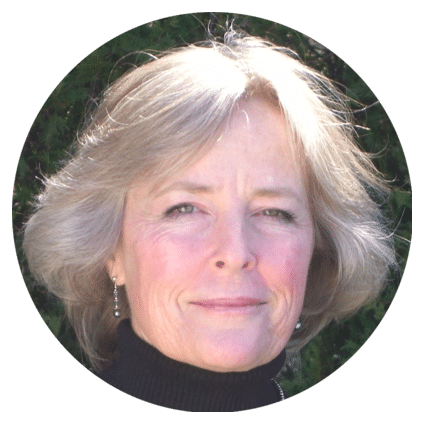 Unsure where to start implementing these changes? Schedule a complimentary 30-minute business consultation with Zhivago to uncover the next steps towards increasing revenue and customer satisfaction!
Learn how your business can benefit from shifting away from a traditional sales model to a customer-centric approach and how to implement these changes. Start selling the way your customers want to buy!