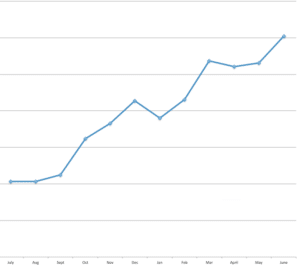 Nice charts, eh? I'm pretty proud of our revenue growth (as shown in the top chart) as I reflect on our first-year anniversary.
We started with clients who came with us when I (amicably) parted from the previous company I had co-founded.
That first spike came in December from additional billings due to a one-off research project I did for a global company. Then, sales went back to their normal month-by-month improvement.
Read More »